Hi, my names is Chandler, AKA Chad.
I'm a commercial/editorial photographer in sunny Pittsburgh PA.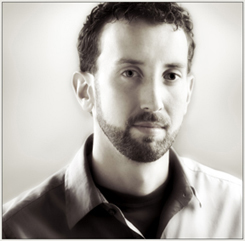 I grew up in Corry,   a small town in Northwest Pennsylvania on an old dairy farm.
I know how to drive a tractor and mend a fence.
I have been practicing the craft of photography since I was 15.
The bathtub at my parent's house is still stained from printing chemicals.  Bathrooms always made the best darkrooms.
I live in a house built in 1920 with my beautiful wife, daughter, son and 95 lb lap dog named Jonas (Weezer song, not the brothers).
My son never lets me be Batman.
Pre-teen daughter = boy bands.  Lots and lots of boy bands.
When I'm not holding a camera, I'm usually holding my 3 year old son or a guitar or a Smuttynose IPA or a fishing rod or a hammer or some combination of those things  (well, not the 3 year old and a hammer).
We love to camp in the national forests.
I love old punk rock, which is kind of weird because I'm pretty mellow.
I hate public pools, it makes me feel like I'm taking a group bath.
I have photographed all types of people from top US government officials to CEO's of fortune 500 companies, musicians, farmers and everyone in between.
I love both the details involved in coordinating a large production shoot and the intimacy of a small editorial piece.
I like making people smile.
I specialize in commercial advertising, editorial, corporate, people, lifestyle and environmental portraiture. I enjoy meeting and working with talented people from all walks of life.
I work hard and love what I do.
Pittsburgh, Pennsylvania 412.370.5433 chandler@crowellimages.com
All images © 1996-2018 Chandler Crowell