Tag Archives:
Pittsburgh Photographers
It was great to hear from Commercial Integrator again to shoot another cover for their magazine.
For this cover, we photographed Bill McIntosh, Co-Founder and President of Synergy Media Group.
The magazine's Art Director wanted to show how Synergy Media Group is breaking all the rules by bringing integration and consulting under one roof.  Their idea of Bill ripping up the rules was a cool one and Bill was happy to play along.
After we had the cover shots done, we did several shots of Bill with CEO Greg Carpenter and principal David Vargo for the inside story. Thanks to the guys from Synergy Media Group, you were a blast to work with!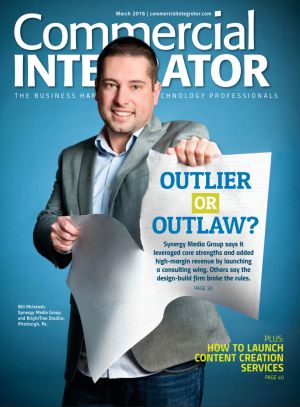 My nephew's latest band, Shoot the Messenger, asked for help with a promo shot. Their idea to get in the pond was a good one. Besides creating this image, we had fun waiting for someone to fall in. Nobody did, although I think someone almost got swallowed up by the mud and murk. We did learn that if you are going to put a group of teenagers into a pond that someone should advise them to bring a change of clothes.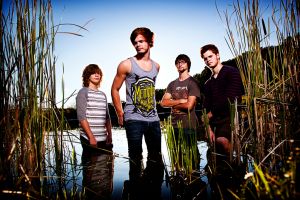 Thanks to The Duggan Rhodes Group and Hinge for the opportunity to create this portrait of their Executive Leadership Team.